Ingredients:
400 g of cardoon thistles
2 spring onions (scallions)
50 g of butter
200 g of cream
100 g of Iberian ham
2 g of nutmeg
Salt
Pepper
Preparation:
To prepare this recipe of sous-vide cardoon, we begin by removing the fibres from the cardoons with the help of a paring knife.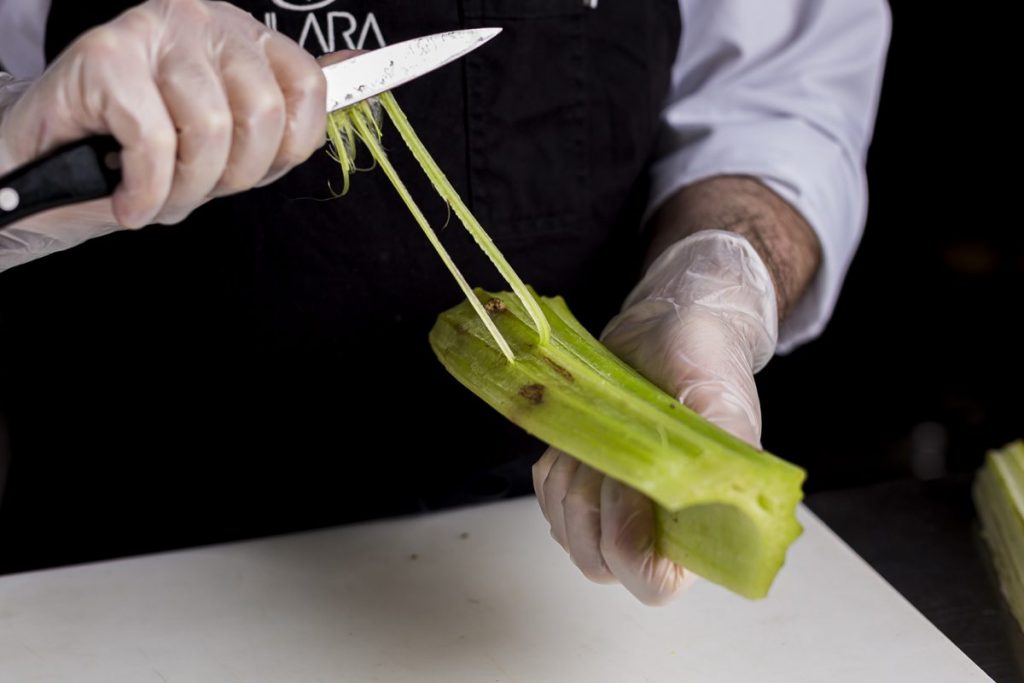 Then, we cut the cardoons into not very thick slices and cook them in the sous-vide cooker SmartVide for an hour and a quarter at 85 ºC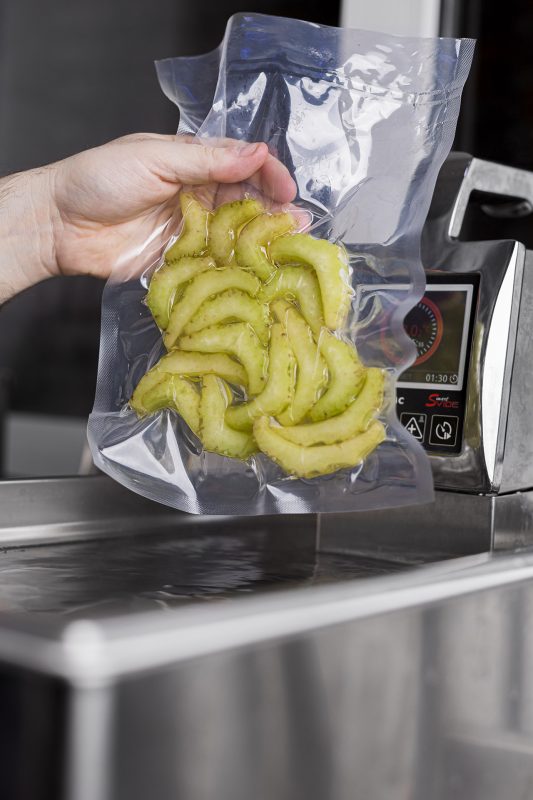 On the other hand, for the cream of scallions, we poach the scallions cut into julienne strips with the butter. Once it has a little colour, we add the cream and nutmeg and cook it all for about 15 minutes.
Once the cream has been cooked, we mix it with the help of the XM-12 hand blender and strain it.
To finish, we will put the slices of cardoon with the slices of ham and conclude by sautéing with the cream of scallions.
In this recipe of cardoon, the vacuum allows us to obtain perfect cooking. It also allows us to standardise the recipe in servings, thus making it easier to organise the kitchen production.

Notes from the chef